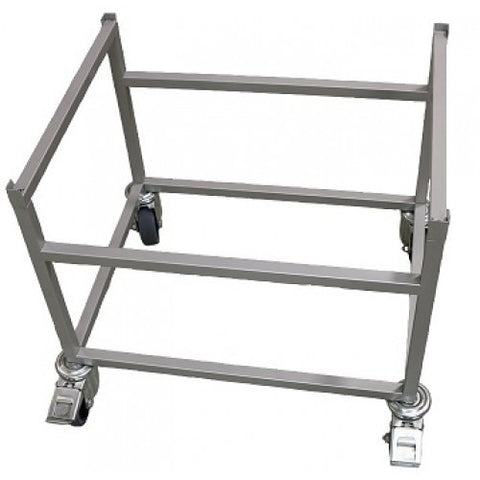 Optional Extras
Catalog No: Optional Extras
Product Description
Peristaltic Process Pump
This is an automatic feed pump that will keep your inlet topped up and allows samples over 200mls to be continuously pumped through your cell disrupter so you are able to leave the machine to process by itself. The process pump connects to the system, and is therefore controlled by the cell disruptor's PLC, which both activates and deactivates the pump, based on the feedback received from the float built into the reservoir lid.
One Shot Head Adaptor
This option allows you to process small volume samples (1-10mls) quickly and efficiently on a continuous flow system. The One Shot Head Adaptor has the benefit of allowing you to process solid, frozen, pelleted and tissue samples without the need for any additional sample preparation prior to processing. This will offer you the versatility to cover all the sample types and volume you anticipate being processed on your system.
Trolley
This is a trolley for the system to sit on if there is limited bench space in the lab, and it ensures that the system is positioned at the recommended height. This is also useful if the system needs to be mobile.
Chiller Unit
Our recommended chiller will keep your sample cool throughout processing. Hoses for the chiller, in addition to the relevant hose tails on the disruption head, are included. If the chiller unit is purchased as part of the Constant Systems Ltd. package, our technician will set up and connect the chiller during the machine installation. The chiller will also be covered by our standard 12 month warranty.
High Area Inlet Valve Arrangement (HAIVA)
If processing awkward sample types such as filamentous cells, or high viscosity samples (dynamic viscosity > 0.01 Ns/m2), the HAIVA adaptation offers an increased product intake area 5 times larger than that on standard models. This will allow you to process your sample with the same efficiency as usual.
B and C Series Models
These models offer the same processing ability as our regular models, but with the addition of Clean In Place or Sterilize In Place options. Please contact us for more details.
Catalog No: Optional Extras