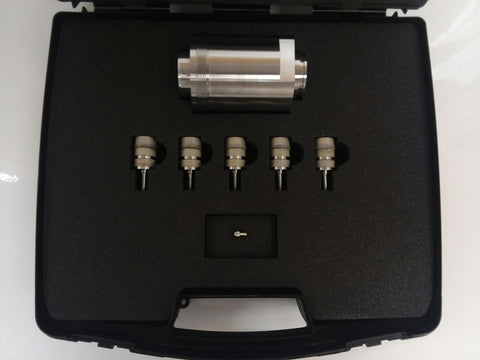 SEAL, CYLINDER, AND JET PART PACKAGE
Catalog No: PL022382
Product Description
Constant Systems (CSL) advises that HP Seals must be replaced after 10,000 strokes (cycles) and HP Cylinders and Jets must be replaced after 50,000 strokes (cycles) to help maintain optimum performance of the system. To aid in routine maintenance, CSL offers a parts package which includes:
DRG02701 – Seals X 5
DRG3002 – Jet x 1
DRG02687 – Cylinder
This package replaces sales of single HP Seals, HP Cylinders, and Jets. HP Seals, High Pressure Cylinders, and Jets will no longer be offered individually from CSL or Pressure BioSciences (PBI).
Cat. No. PL022382