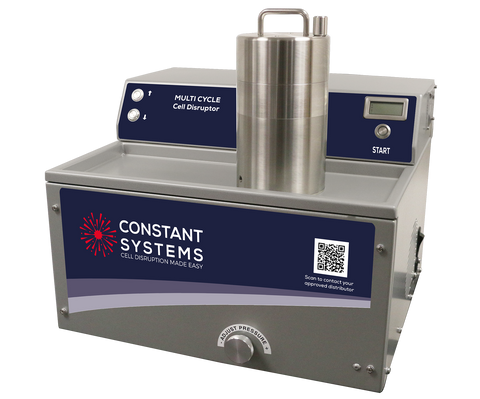 MC (Formerly Multi Shot Cell Disruptor)
Catalog No: MC
Product Description
The MC offers great versatility, and its strongest attribute is the ability to quickly and efficiently lyse 0.5-8 mL of solid, frozen and cell paste samples.
This machine will also allow customers to lyse 1 - 40 mL of fluid samples over a maximum of 5 complete shots and up to 8 mL in a single shot. It is ideal for customers working with 1 - 80 mL.
This system combines the simplicity of the previous One Shot model with the capability of processing larger volumes.
Catalog No: MC