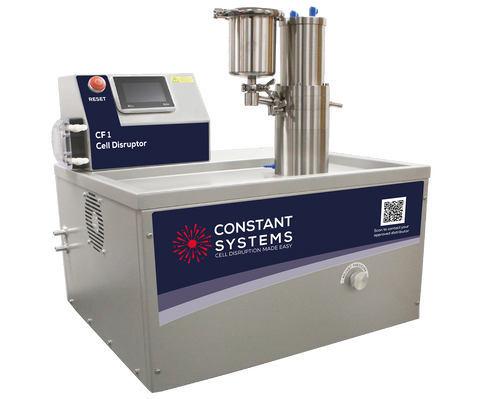 CF1 (Formerly TS2 0.75kW or TS5 1.1kW)
Catalog No: CF1
Product Description
The CF1 provides full automation of sample processing in a bench-top design.
The CF1 model is a table-top system that will process up to 6 L/hr (power dependent) and is ideal for customers working with volumes above 80 mL. A process pump can be fitted to this system so customers do not have to manually refill the reservoir after each 200 mL.
Should customers wish to process smaller samples, Constant Systems Ltd recommends using the One Shot Head Adaptor, which will allow customers to process up to 10 mL of solid, liquid or frozen samples in each shot.
The CF1 is available in two voltages in the US, either a 0.75kW single phase or a 1.1kW three phase.
Catalog No: CF1